Corporate Social Responsibility
---
Sundas Foundation
---
A non-profit organization that provides lifesaving blood transfusions to thousands of patients in Pakistan suffering from blood related illness. Blaze has been an integral support system to this cause from its inception, providing necessary funding for the construction and gradual expansion of the clinic premises located in Shadman and the provision of state of the art equipment to screen blood samples. Sundas Foundation offers a comprehensive treatment to hundreds of registered patients, mostly children suffering from chronic blood diseases such as Thalassemia, Hemophilia and Leukemia.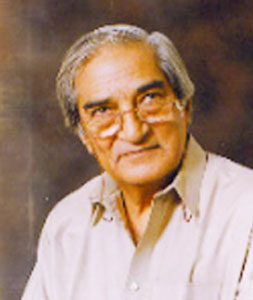 "Blaze (Pvt) Ltd's financial assistance for the treatment of Thalassaemia and Haemophilia patients beggars description, the role of Blaze for Sundas Foundation and for the treatment of Thalassaemia and Haemophilia has great importance for us. I wish them good luck."
Munnoo Bhai
Chairman
Sundas Foundation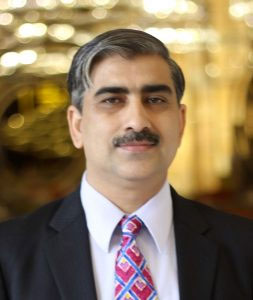 "Sundas Foundation is engaged in the treatment of Thalassaemia & Haemophilia patients free of cost, but we could not do it without the help of organizations like Blaze (Pvt.) Ltd. Blaze's generous help enables us to extend healthier treatment facilities & hope for quality life for these ailing children in our community for the last 15 years, across Punjab."
Muhammad Yaseen Khan
President
Sundas Foundation
Thalasaemia Clinic
---
Blaze supports Sundas Foundation as part of their Corporate Social Responsibility (CSR) by providing free treatment facility to Thalasaemic patients. The clinic was recently given a makeover by painting the walls with cheerful visuals of Winnie the Pooh and friends.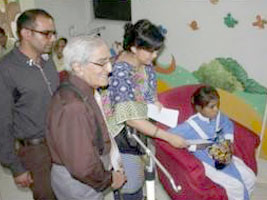 Blaze staff distributing goody bags and eidi to patients receiving their blood transfusions.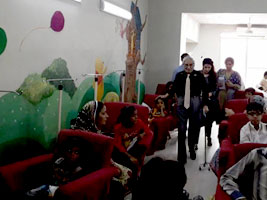 Sundas Foundation Chairman Munno 'bhai' with Blaze staff interacting with patients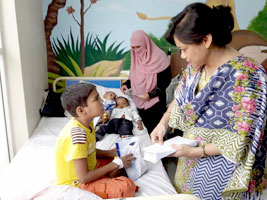 Patients of all ages receiving eid gifts from Blaze staff.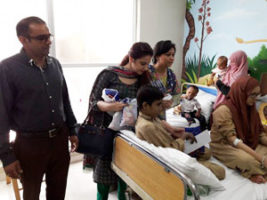 Patients of all ages receiving eid gifts from Blaze staff.